Shakhtar Donetsk have evacuated their Brazilian players to Romania following Russia's invasion of Ukraine.
The Ukrainian Premier League club worked with Uefa to move 12 players away from the conflict, which continues to escalate across the country.
Shakhtar said Dynamo Kyiv and SK Dnipro-1 have also managed to move foreign players from Ukraine.
"We want to thank for the assistance everyone who took part in this process," Shakhtar said in a statement.
"The evacuation of the players was made possible thanks to the personal assistance of Uefa president Aleksander Ceferin, the Ukrainian Football Association President Andrii Pavelko and the Moldovan Football Federation President Leonid Oleinichenko."
Shakhtar lead the Ukraine Premier League but have not played a fixture since 11 December as a result of a winter break and the subsequent suspension of football because of the Russian invasion.
On Monday, Fifa and Uefa suspended Russia's national and club teams from all competitions until further notice.
Russia, supported by Belarus, launched an invasion of Ukraine on Thursday and fighting across the country is set to enter a sixth day.
'I never thought I'd see this in my life'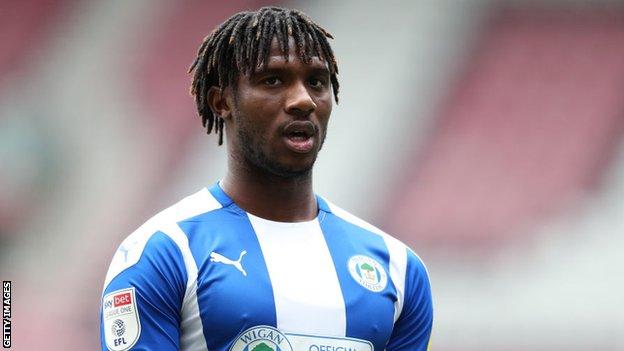 English winger Viv Solomon-Otabor moved to join Ukrainian side Rukh Lviv in January, having previously had spells with St Johnstone, Wigan Athletic and Birmingham.
The 26-year-old told BBC Sport he had joined his new club at a training camp in Turkey and had been part of one training session back in Ukraine, the day before Russia's invasion started.
"The club helped us – they had two options, either we go to Poland or home to our families," said Solomon-Otabor. "It's not nice for your families to know you're in or near a country where there is a war zone, so it's better to just be home for now.
"They literally gave us routes on how to get to the border. We went to the Polish border; we were there for about 10 hours. Me and two of my team-mates drove to the border. Then from the border we drove to Krakow. Then I was able to fly to London.
"I remember we were driving and there were tanks coming past us. You see that stuff on Call of Duty. It was surreal. I've never seen anything like that in my life.
"At the border, everyone was calm but you could see the fear in people's faces.
"When we got into Poland, we were at a petrol station. People were sleeping in their cars. Some were walking – they'd decided to walk to Poland for safety."